Ultra thin stone,Open new market in China,Tier One Suppliers:StoneMarkt Co.,LTD
超薄板中國區總代
歡迎計劃師
建築代表,經銷商及相關行業同仁:國內合作聯系:0592-6510618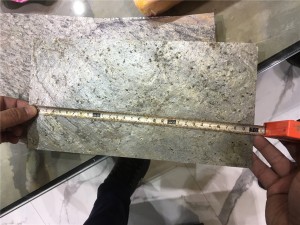 Specifications
Super-thin Panel,
1 Size:620*1220,2400*1200(1~2mm)
2 Finished:Natural Splited
Super-thin Panel,
Super-thin Tile,
Compound Tile,
Super thin stone is a new technology in stone industry it was made directly from Natural stone.
there are 2different of Items
Transparent
with out Transparent
Features:
Material :  Jeera Green,Ocean,Copper,Golden,Shine Copper,Line Black California Gold,Grey Beauty,Tan White Etc.
for your choice
we can produce according to customers' requirements.
Please feel free to contact us